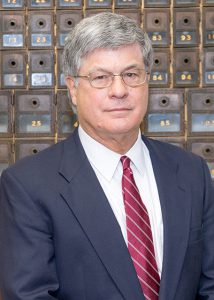 Thomas H. Wellman
email: twellman@rrlawnc.com
phone: (252) 535-4545 x115
Areas of Practice
Business Law
Commercial Real Estate
Administration of Decedent's and Guardianship Estates
Municipal Law
Residential Real Estate
Wills, Trusts and Estate Planning
Zoning, Planning and Land Use
Born
November 17, 1950
Education
A.B., University of North Carolina at Chapel Hill (1973), Phi Beta Kappa
J.D., University of North Carolina at Chapel Hill (1976)
Bar Admission
North Carolina (1976)
Awards
2013 Inductee into the NC Bar Association General Practice Hall of Fame
Professional Associations and Memberships
Halifax County Bar Association
Secretary/Treasurer (2002-present)
6th Judicial District Bar
North Carolina Bar Association
Board of Governors (2004-2007)
GP, Solo and Small Firm Section (1998-2004; Chair 2003-2004)
Community Activities
Board of Directors, North Carolina Episcopal Church Foundation   (President 1998-2000)
All Saints' Episcopal Church (various positions including vestry and senior warden of vestry)
Local Advisory Board for Branch Banking & Trust Company (Current Chair)
Specific Matters
Legal Counsel for Halifax/Northampton Habitat for Humanity, Inc.
Legal Counsel for Town of Weldon
Legal Counsel for Halifax County Business Horizons, Inc.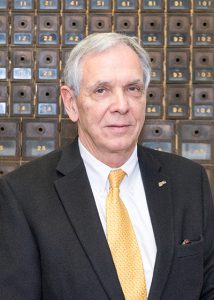 William O. White Jr.
email: wowhite@rrlawnc.com
phone: (252) 535-4545 x114
Areas of Practice
Business Law
Commercial Real Estate
Residential Real Estate
Foreclosure
Wills, Trusts and Estate Planning
Administration of Decedent's and Guardianship Estates
Zoning, Planning and Land Use
Municipal Law
Born
September 25, 1948, in Lumberton, NC
Education
A.B., Guilford College, Greensboro, NC (1970)
J.D., University of North Carolina at Chapel Hill (1974)
Bar Admission
North Carolina (1974)
United States District Court for the Eastern (1977), Middle (1987) and      Western (1988) Districts of North Carolina
United States Court of Appeals, Fourth Circuit (1988)
United States Tax Court (2004)
United States Supreme Court (2017)
Awards
2008 Recipient of the NC Bar Association Citizen Lawyer Award
Professional Associations and Memberships
Halifax County Bar Association
6th Judicial District Bar
North Carolina Bar Association
Community Activities
Halifax Community College Board of Trustees (1978-1984; 2003-2007)
First United Methodist Church, various positions including Chairman,     Board of Trustees; Chairman, Church Council; Sunday School    Teacher; Lay Leader
Specific Matters
Counsel for Roanoke Rapids Housing Authority
Legal Assistants
Each member of our staff is dedicated to the service, confidentiality and satisfaction of each client.  Our staff provides invaluable support to the attorneys and the clients. You will find our staff very accessible and dependable. We are extremely fortunate to have a staff which works as a team and acknowledges the importance of each other's contributions to the firm.
Cindy Jenkins – Office Manager
email: cindy@rrlawnc.com
phone: (252) 535-4545 x121
Cindy, a NC State Bar Certified Paralegal, has been with the firm since 1988.  She has worked as a paralegal in every capacity in our firm.  She coordinates all staff and office matters.  She also works closely with the attorneys on more complex legal matters.  Her efficiency, experience and work ethic make her invaluable to our firm and our clients.
Nancy Northington – Estate Planning and Administration
email: Nancyn@rrlawnc.com
phone: (252) 535-4545 x112
Nancy, a NC State Bar Certified Paralegal, has been with the firm since 2010. Her experience is invaluable to the firm. Nancy's concentration is in Estate Planning and Estate Administration. Nancy works closely with the attorneys and clients in these areas. Her professionalism and the relationships she builds with clients are beneficial to our clients as they make decisions in these areas.
Nancy Wiley – Real Estate Closer
email: nancy@rrlawnc.com
phone: (252) 535-4545 x116
Nancy, began working for our firm in 2006 as our real estate closer. She relocated here from Long Island, New York, where she had worked for a real estate settlement company for 10 years. Nancy's responsibilities include compiling all the information which has been gathered for a real estate transaction, receiving and preparing the loan package, and being sure everything is ready for the closing. Her attention to detail and her pleasant nature are ideally suited to our real estate practice.
Dianna Richey – Title Examiner
email: dianna@rrlawnc.com
phone: (252) 535-4545 x111
Dianna, a NC State Bar Certified Paralegal, has been with the firm since 1998. Dianna's primary responsibility is our title examiner. She performs most of the firm's title work in Halifax, Northampton and Warren Counties. When time permits, she also assists with some of the post-closing duties. Dianna's determination and thoroughness are relied upon and acknowledged as an integral and crucial part of our successful real estate team.
Carol Davidson – Courier
Carol joined our firm as our receptionist in 2005, having retired from the NC Highway Patrol after 32 years as an Office Assistant IV.  In 2011 she became our part time courier.